Here's my Pumpkin Pie Smoothie.  I love a good smoothie; one that isn't a fruit/sugar fest and has protein, good fats and fibre to keep us fuller for longer. A smoothie that helps balance blood sugar, energy, hormones and moods.
I've messed about with this recipe for years now! Voila Pumpkin Pie Smoothie.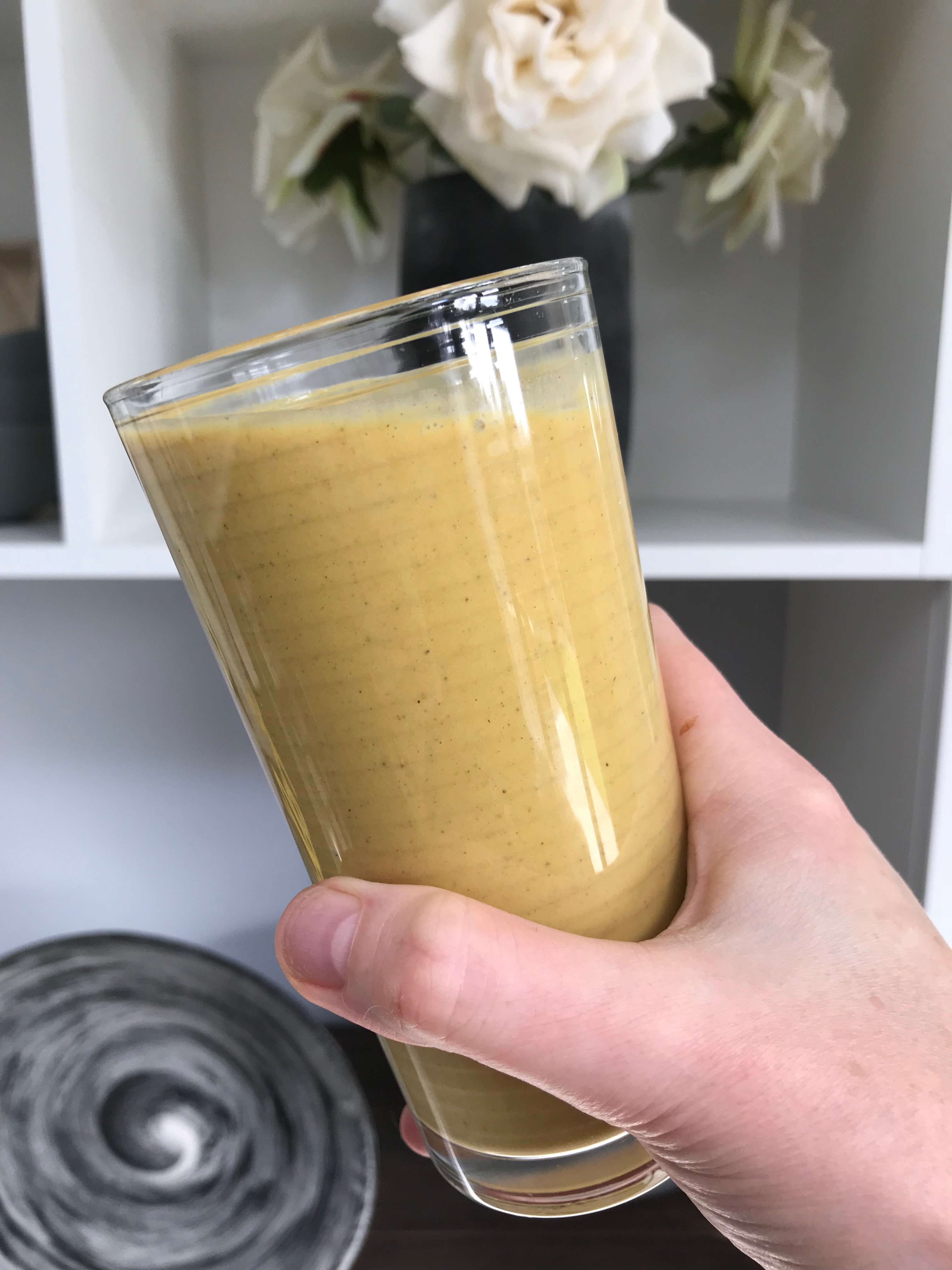 Ingredients for 2 small servings or 1 large one of Pumpkin Pie Smoothie
2 cups coconut milk, almond milk or cashew milk (I make my own in my Froothie blender)
1 cup of roasted pumpkin or squash (with no salt and pepper obviously) OR 1 cup of pureed pumpkin
1 small handful of spinach
1 medium/large banana
1 tablespoon hemp hearts OR I sometimes use macadamia butter as it doesn't have a strong taste.
1/2 – 1 teaspoon blackstrap molasses
1- 2 teaspoons grated fresh ginger OR 1/2 teaspoon powdered ginger
1/2 teaspoon ground cinnamon
1/4 teaspoon ground nutmeg
Method
Blitz and serve.
Do let me know how you like it of you give it a try.   Pumpkin and squash season is almost upon us. My butternut squashes did well in my little suburban garden this year!
Love,